Guitarist Tomo Miličević has decided to leave 30 Seconds To Mars after 15 years.
In order to explain his departure, he wrote on Twitter: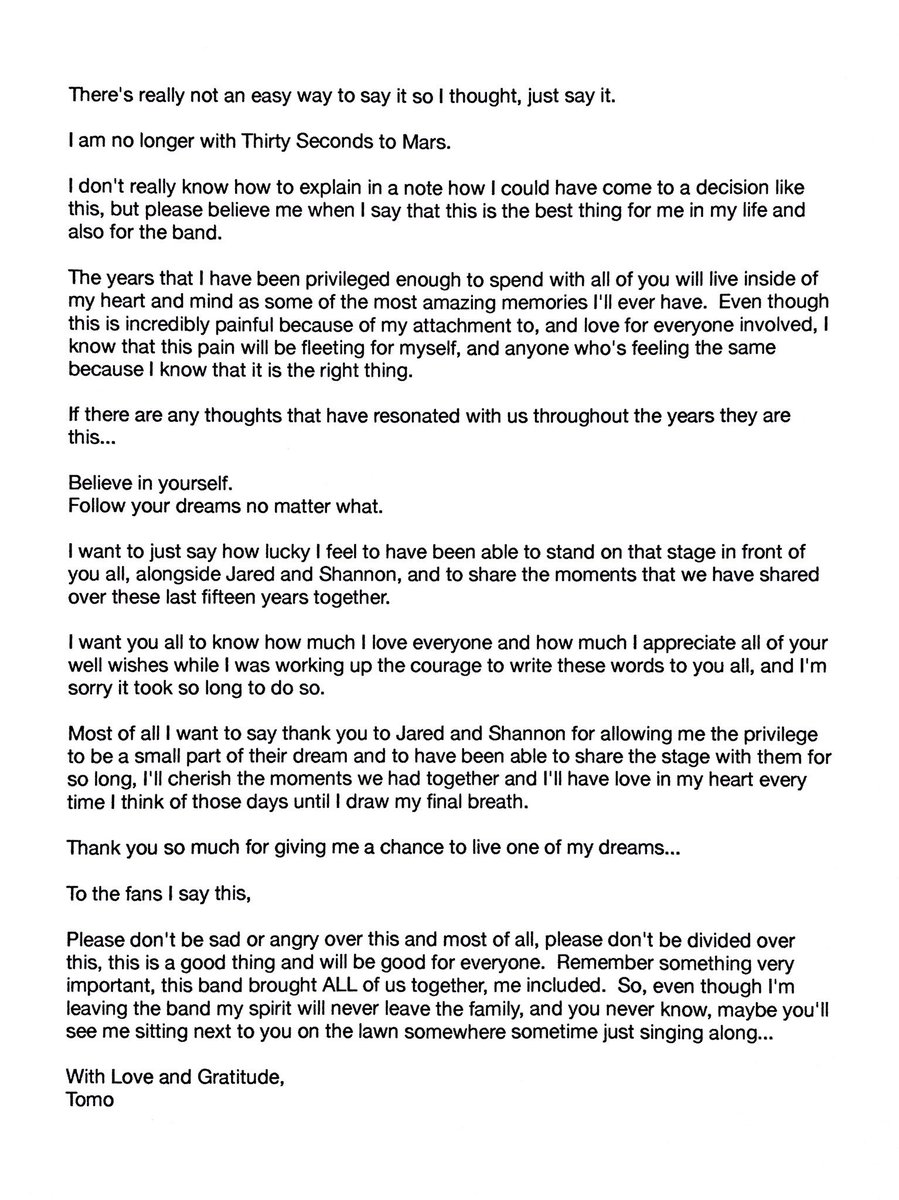 The remaining band mates, Jared and Shannon Leto, are yet to comment but the brothers have unveiled a music video for the track "Rescue me".
Written and produced by Jared and KillaGraham, the song is the fourth single off "America", released last April. It talks about pain, empowerment, faith and freedom.
The music video, directed by Mark Romanek, is simple and effective. You can see several people of different ages and ethnicities, many with physical peculiarities or special needs, filmed in a black background.
With this song, the trio-turned-duo want to deal sensitive issues like suicidal thoughts and mental health conditions by raising awareness about prevention.
Lyrics:
Whatever you do don't ever play my game
Too many years being the king of pain
Ya gotta lose it all if you wanna take control
Sell yourself to save your soul
Rescue me
From the demons in my mind
Rescue me
From the lovers in my life
Rescue me
From the demons in my mind
Rescue me
Rescue me
Rescue me
Rescue me…
Whatever you do don't ever lose your faith
The devil's quick to love lost in pain
Better to say yes than never know, ooh…
Sell yourself to save your soul
Rescue me
From the demons in my mind
Rescue me
From the lovers in my life
Rescue me
From the demons in my mind
Rescue me
Rescue me
Rescue me
Rescue me…
Sell yourself to save your soul (you gotta…) ooh
Sell yourself to save your soul (you gotta…) ooh
Sell yourself to save your soul (you gotta…) ooh
Sell yourself to save your soul
Rescue me
From the demons in my mind
Rescue me
From the lovers in my life
Rescue me
From the demons in my mind
Rescue me
Rescue me
Rescue me